If you are a former Prisoner of War or a next of kin of a POW, we invite you to sign and leave your email address so others that come may find you. Please mention camp, compound, barracks and room numbers if possible.



German Prisoner of War Camps during World War II

If you want to see a larger version of this map then click on the thumbnail map at the bottom of this page.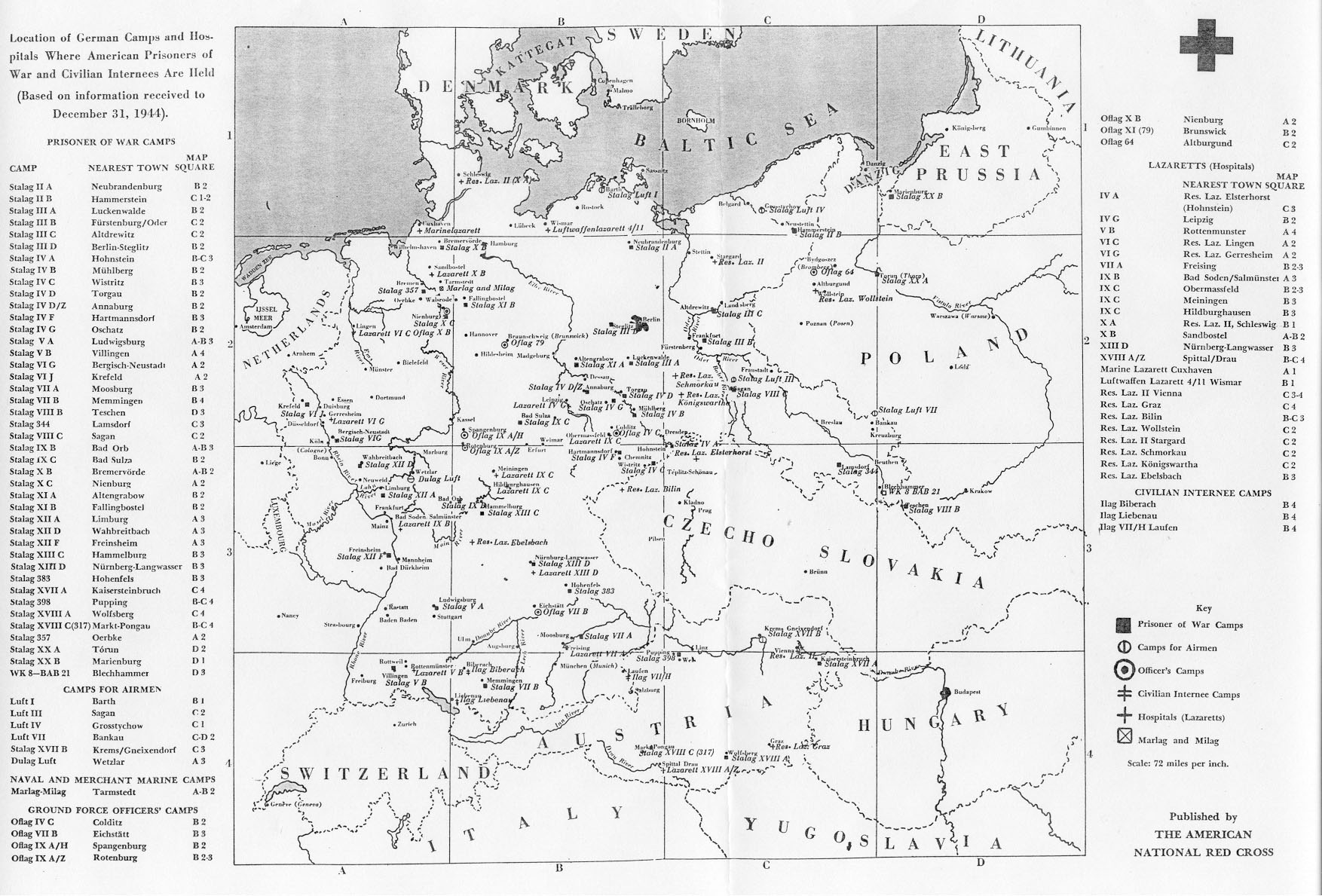 For a larger map click on thumbnail below.